Analytic Data Solutions, LLC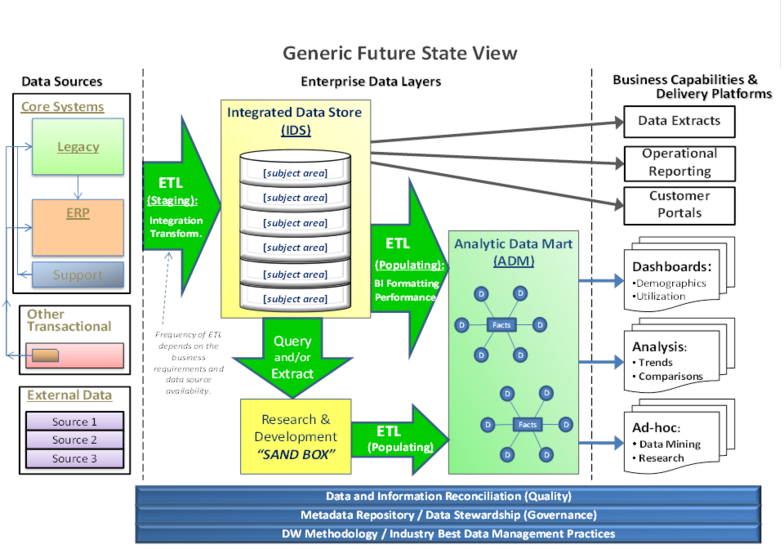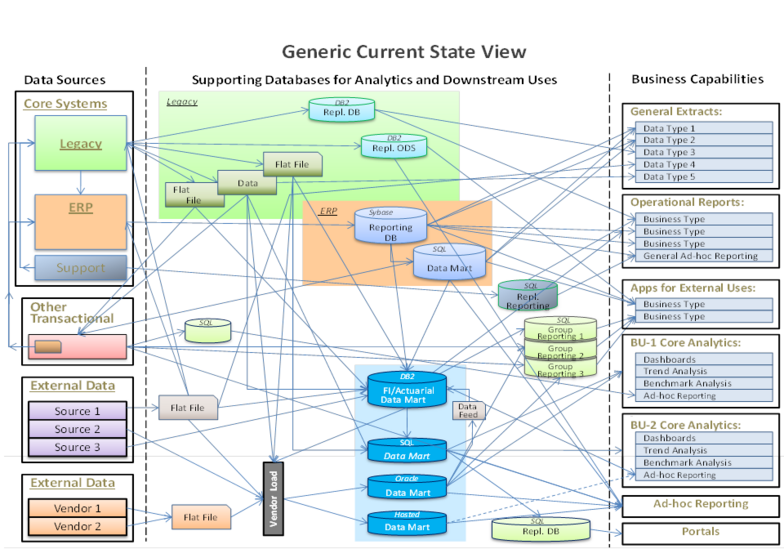 No assessment is ever alike, but the purpose of a planning assessment is common – i.e., to understand the overall 'health state' of the environment by examining the full technology landscape and business drivers. Analytic Data Solutions, LLC specializes in conducting comprehensive planning assessments producing complete, effective, and actionable outcomes; such as an analytic program plan. 

Here are some examples why you would conduct a planning assessment:

 Planning to develop and/or enhance your analytic environment

 Assessing your current environment for gaps and overall 'health' status 

 Preparing for a system upgrade and/or performance (capacity) evaluation

 Conducting a technical / system product evaluation and selection process - e.g., RFP

A strategic program plan, coupled with foundational components of the business drivers and the architecture blueprint, provides the means to execute the appropriate sequence of projects achieving timely and business value-add analytic solutions.  

The deliverables of a typical planning assessment consists of three components:

Business Requirements Document (BRD) – a complete set of business drivers and requirements based IT and business interviews that feeds into the future state architecture 

Architecture Blueprint – a comprehensive reference document containing both current state architecture (e.g., pain-points & gaps) and future state architecture (e.g., IT & business solutions)

Analytic Roadmap – a complete analytic program plan (roadmap) outlining the sequence of projects and illustrating the foundational components and milestones

The initial approach of an assessment is documenting the technology landscape and business capabilities. This is done via gathering existing documentation as well as conducting extensive interviews with IT and business stakeholders. After several 'white board' sessions and workshops, your current analytic state landscape starts taking shape. Coupled with IT and business interviews, the detail supporting each component or segment sharpen the accuracy of the current state architecture shown here. 

The goal here is not to create solutions, but simply to reflect the current state of data integration and business capabilities or the lack of it. This way it is easy to detect data gaps and efficiency opportunities as well as leveraging existing technologies and processes. A significant data gap that surfaces from this diagram is the lack of accessibility and self-service. The next evolving step is coming up with a future state architecture depicting true data integration and business solutions while illustrating best practices and ensuring high quality.

The blueprint illustrates the necessary technology footprint, quality controls, metadata repository, and stewardship framework coupled with best practices and guiding principles.  

The Business Requirements Document (BRD) drives the look-and-feel of the future state architecture in terms of business functionality providing the right balance of delivering an Enterprise Analytic Environment. 

The future state section of the Enterprise Architecture Blueprint demonstrates the technology framework development requirements in both a three-tier architecture (storing and maintaining the data) and presentation architecture (analytic report layouts and business processes).

Explore our

 Service Offerings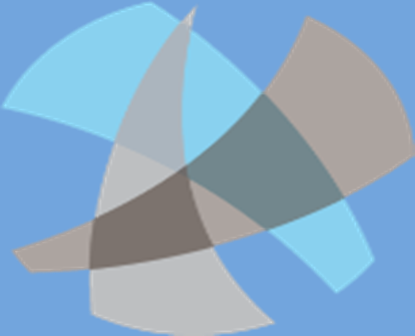 Copyright © 2011-14 Analytic Data Solutions, LLC | All rights reserved

Copyright © 2011-14 Analytic Data Solutions, LLC | All rights reserved